Play the Part
is the third song of the debut album of
Fabrizio Moretti
 :
Little Joy
.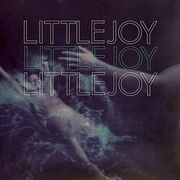 Spending time
Convinced that it's mine
With her, just to keep her out of mind

Still I'll take care to see
which way the wind blows, notice how her hair curls
Pay no mind to the
clown fits to your side, content to her despite cry
He's a fool, to assume
We each bear a thougt
a recieve has just been got

I don't find it funny, anymore
And so I won't play the part, I played before
Oh no

Now, do you?

I don't see him laughing anyway
And so won't play a part in your mistake, no way

Unless you stay
Ad blocker interference detected!
Wikia is a free-to-use site that makes money from advertising. We have a modified experience for viewers using ad blockers

Wikia is not accessible if you've made further modifications. Remove the custom ad blocker rule(s) and the page will load as expected.