You Only Live Once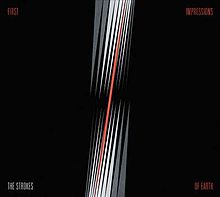 Previous: ---
Next: Juicebox
You Only Live Once is the first song of the 3rd album of The Strokes: First Impressions of Earth
Ooooooooh Ooooh Ooooh
Some people think they're always right
Others are quiet and uptight
Others they seem so very nice, nice, nice, nice, nice, nice...(oh-ho)
Inside they might feel sad and wrong (oh no)

Twenty-nine different attributes
Only seven that you like (uh oh)
Twenty ways to see the world (oh-ho)
Twenty ways to start a fight (oh-ho)

Oh don't, don't, don't get out
Sh-sh-sh-sh-I can't see the sunshine
I'll be waiting for you, baby
Cause I'm through
Sit me down
Shut me up
I'll calm down
And I'll get along with you
ooooooo-ooooooo-oooooh

Oh, men don't notice what they got
Oh, women think of that a lot...
A thousand ways to please your man (oh-ho)
Not even one requires a plan (I know)

And countless odd religions, too
It doesn't matter which you choose (oh no)
One stubborn way to turn your back (oh-ho)
This I've tried and now refuse (oh-ho)

Oh don't, don't, don't get out
Sh-sh-sh-sh-I can't see the sunshine
Oh, I'll be waiting for you, baby
Cause I'm through
Sit me down
Shut me up
I'll calm down
And I'll get along with you
Alright

Shut me up
Shut me up
And I'll get along with you
Music Video
Edit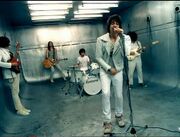 The initial music video for the single was directed by
Samuel Bayer
, who had previously helmed the "
Heart in a Cage
" video, and features the band performing in an enclosed room as tobacco tar fills the room, implying that the room is their lungs.
Julian Casablancas commented on the video saying, "People tell us all the time we're gonna die from smoking, but you only live once."
The video can be seen as a reference to The Rolling Stones' video of It's Only Rock 'N Roll (But I Like It), in which the band can be seen playing in a tent which eventually fills with bubbles. The video was set to premiere in the UK on 24 May 2006, but was delayed, due to last-minute edits, until 21 June 2006. Yahoo! premiered the video in the U.S. on June 27.